Image courtesy of @X22Report on Twitter. Have You Been Listening To The Economic Clues? - Episode 1836a First Half Of 2019 Was The Ex...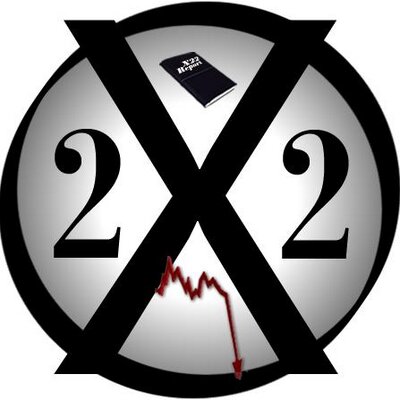 Image courtesy of @X22Report on Twitter.
Have You Been Listening To The Economic Clues? - Episode 1836a
First Half Of 2019 Was The Exoneration, The Second Half Brings People To Justice - Episode 1836b
By X22Report
Published on Apr 7, 2019
https://www.youtube.com/watch?v=8Fpqo2Trojo
The housing pattern continues, Vancouver home sales crash by 46%. This is spreading world wide, the economy is breaking down at lightning speed. US factory order decline, the [CB] bank economy is deteriorating very quickly, get ready for more stimulus, this will keep the economy operational until after the 2020 election. Saudi Arabia denies that they will be dumping the petrodollar. Clues and hints were given, gold will bring down the Fed.
https://www.youtube.com/watch?v=fatucPjpASE
The [DS] are now trying to change law in NY to get Trump's tax returns. Rep Doug Collins rights a letter to Nadler. Paul Sperry tweet that Nadler gave misleading statements back in Feb 2018. Trump reorganizing DHS and the Secret Service. Cuomo finds out why the illegals are coming to the US, its not what he thought. Allison Mack pleads guilty. The first of 2019 was to show the US that the Mueller investigation was a witch hunt and Trump did not collude, the second half of 2019 will bring people to justice.
[OpDis Editor Note:

X22 Report reviews current geopolitical and economical events as well as Q-related news, Trump, and the fall of the Deep State. X22 Report is another YouTube channel I recommend to listen if you want to be kept up-to-date on what's currently happening. In this episode, we see home sales are crashing worldwide. The Central Bank run global economy is collapsing. Also, the Deep State is attempting to retrieve Trump's tax returns in hopes of finding a reason to impeach him. The Mueller investigation was a witch hunt. Now it's time to bring these people to justice.

]
______________________________________________________
Guest Posting
If you wish to write and/or publish an article on Operation Disclosure all you need to do is send your entry to UniversalOm432Hz@gmail.com applying these following rules.
The subject of your email entry should be: "Entry Post | (Title of your post) | Operation Disclosure"
- Must be in text format
- Proper Grammar
- No foul language
- Your signature/name/username at the top
______________________________________________________
Newsletter
If you wish to receive the daily Operation Disclosure Newsletter, you can subscribe here.
______________________________________________________
Our mission at Operation Disclosure is to bring you important news events and raw intel from various sources focused on exposing the Deep State/Cabal and their downfall. We are also focused on disclosing our lost ancient origins and extraterrestrial contact.
Disclaimer: All articles, videos, and images posted on Operation Disclosure were submitted by readers and/or handpicked by the site itself for informational and/or entertainment purposes. All statements, claims, views and opinions that appear on this site are always presented as unverified and should be discerned by the reader. We do not endorse any opinions expressed on this website and we do not support, represent or guarantee the completeness, truthfulness, accuracy, or reliability of any content posted on this website.
Copyright © 2019 Operation Disclosure