Image courtesy of @X22Report on Twitter. Are The [CB] Systems Compromised, Something Strange Is Happening - Episode 1828a [Knowingl...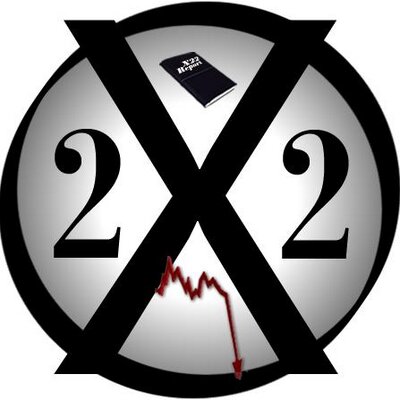 Image courtesy of @X22Report on Twitter.
Are The [CB] Systems Compromised, Something Strange Is Happening - Episode 1828a
[Knowingly],Treason, Sedition, #Flagsout - Episode 1828b
By X22Report
Published on Mar 28, 2019
https://www.youtube.com/watch?v=3JP7Lt0LhbU
New home sales were revised, home sales shotup, Trump and the patriots are keeping the economy on a steady footing long enough to work the plan. US is the first country in the world to hit GDP of 1 trillion a year. These numbers are manipulated but the [CB] and the MSM cannot argue the point because the manipulation is what they have doing for a very long time. The Fed is now done raising rates, they are now looking to lower rates. It has been reported that the Fed systems are exposed to outside risk.
https://www.youtube.com/watch?v=b8ftbbjj2J4
Trump went ahead and reversed the slashing of the Special Olympics. Brennan met with D's right after Rand Paul's tweet. The [DS] wants the full Mueller report, Rand Paul blocked it by saying that we should all receive the HRC report. Trump tweets out that he might close the border. Q drops more bread. Follow the word knowingly it will be very important later on to establish treason and sedition. Flagsout, We The People.
[OpDis Editor Note:

X22 Report reviews current geopolitical and economical events as well as Q-related news, Trump, and the fall of the Deep State. X22 Report is another YouTube channel I recommend to listen if you want to be kept up-to-date on what's currently happening. In this episode, we see how Trump is keeping the economy steady. The manipulations of Central Banks and the mainstream media. We also see recent news relating to the Mueller report and also more Q drops.

]
______________________________________________________
Guest Posting
If you wish to write and/or publish an article on Operation Disclosure all you need to do is send your entry to UniversalOm432Hz@gmail.com applying these following rules.
The subject of your email entry should be: "Entry Post | (Title of your post) | Operation Disclosure"
- Must be in text format
- Proper Grammar
- No foul language
- Your signature/name/username at the top
______________________________________________________
Newsletter
If you wish to receive the daily Operation Disclosure Newsletter, you can subscribe here.
______________________________________________________
Our mission at Operation Disclosure is to bring you important news events and raw intel from various sources focused on exposing the Deep State/Cabal and their downfall. We are also focused on disclosing our lost ancient origins and extraterrestrial contact.
Disclaimer: All articles, videos, and images posted on Operation Disclosure were submitted by readers and/or handpicked by the site itself for informational and/or entertainment purposes. All statements, claims, views and opinions that appear on this site are always presented as unverified and should be discerned by the reader. We do not endorse any opinions expressed on this website and we do not support, represent or guarantee the completeness, truthfulness, accuracy, or reliability of any content posted on this website.
Copyright © 2019 Operation Disclosure